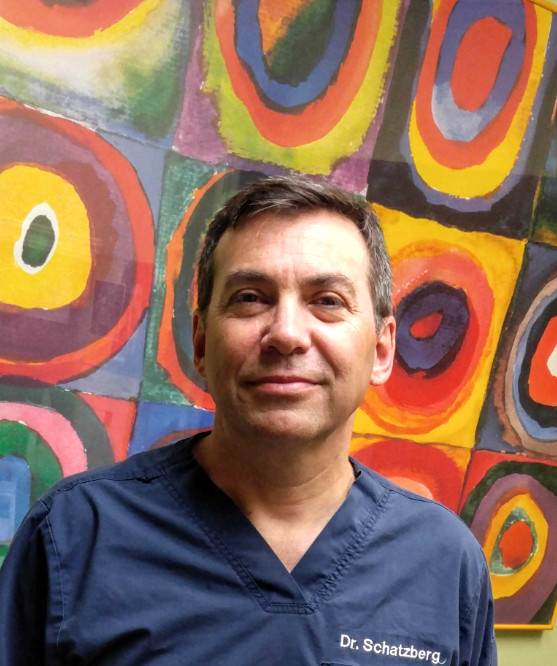 Dr. Gary Schatzberg received a BA in Fine Arts (Painting) and a minor in Biology from SUNY Stony Brook in 1983. He took is love of art and science to Boston University's Goldman School of Graduate Dentistry and got his DMD in 1988. Following advanced General Practice training at Columbia's St. Luke's Hospital, Dr. Schatzberg remained in Manhattan for many years.

In the early 2000s, he and his family moved from Greenwich Village to Long Island, and now calls his Levittown practice home.
Dr. Schatzberg is an active member of USA Triathlon and competes annually in multiple events.

He and his wife Jeanie have been married over 20 years, and have twins, Lily and Jonathan.They share his love of art, music, and acting silly.

Schedule Your Appointment
To learn more about the services we provide call (516) 735-1166 and schedule your appointment now!